ROOFING CONTRACTOR
LITTLE ELM
Experienced roofers you can trust
ROOF INSTALLATION
Got high-quality roofing materials that need a thorough high-quality installation? We have many years of experience in sturdy roof installations, working with a wide range of styles and materials.
ROOF REPAIR
If you're experiencing leaks, falling tiles, or any other roof-related problems, our roofing repair experts have the tools, experience, and industry expertise to identify the cause of the problem and repair it.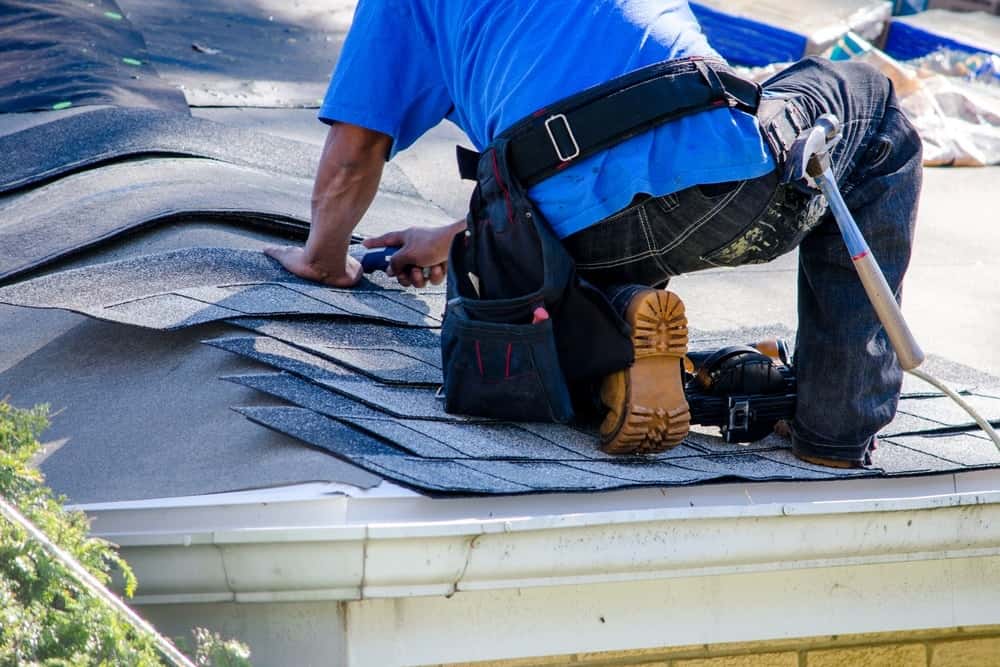 ROOF REPLACEMENT
Sometimes a roof becomes so dated and damaged that it needs to be replaced entirely. Our expert team can replace your roof and provide custom recommendations for style and construction.
affordable roofing contractor
Dr. Remodel Roofing & Construction is a roofing contractor and bathroom/kitchen remodeling service based in Little Elm, TX. We provide a wide range of roofing and remodeling services for homes across the area, serving Little Elm, Frisco, and The Colony for many years now and gathering a very pleased customer base.
We have built up a strong reputation for ourselves here in Little Elm, helping many local residents to not only repair a leaky or damaged roof, but to remodel their kitchen or bathroom as they see fit. We specialize in repairing your home and taking it to new heights, bringing it closer to your vision of your dream house!
Our specialist team of reliable roofers provides a multifaceted service, drawing on their years of experience across diverse contractor industries to provide a unique and eclectic service for our customers. We pride ourselves on 100% customer satisfaction here at Dr. Remodel, no matter what project we're undertaking.
There's nothing more nerve-wracking than a leaky or faulty roof, especially as the weather starts to take a turn for the worse, so it's important to act fast and hire a responsible roofing contractor Little Elm before your house becomes badly damaged. We are the friendly and reliable contractors you can turn to when things go wrong with your roof.
Whether you're a landlord or a homeowner, we provide residential roofing services to locals in the Little Elm, TX area and beyond. The Dr. Remodel Roofing & Construction team can work on various styles and types of roofs, including flat, curved, and angled roofs.
We remain abreast of the latest zoning laws, regulations, and homeowner's association guidelines which may apply in Little Elm, Frisco, and The Colony, so you can rest assured that the work we carry out will be safe, sturdy, and in compliance with local regulations for your specific neighborhood.
If you need high quality roofing services for your commercial building, Dr. Remodel Roofing & Construction is the perfect company for you. We can install and repair roofs on numerous commercial buildings in the Little Elm area, including schools, churches, retail outlets, office buildings, industrial plants, medical clinics, and much more.
Different commercial roofing projects require different materials and techniques, which is why we're well-versed in various styles of commercial roofing, such as Modified Bitumen Roofing, Single Ply Roofing, and Built-Up Roofing. Commercial buildings can contain millions in assets, so it's essential to keep them sturdy and weather-proof by equipping them with a high-quality roof.
WE USE HIGH QUALITY ROOFING MATERIALS
We only use the highest-quality roofing materials from reputable industry-leading suppliers who are known for their materials' quality and sturdiness. Whether you opt for asphalt shingles, stone-coated steel, or rubber slates, you can guarantee that your roof will be built from materials which are battle-tested and built to last for decades into the future.
The materials we use are manufactured via special processes which help them to be resistant to weather damage such as ice and hail, as well as UV damage from the sun's powerful rays. It should go without saying that we fix them to your roof very securely, ensuring that they stay on if a hurricane or some strong winds should arise.
Our experts use high-quality roofing materials so that you can have peace of mind when it becomes turbulent outside and the weather takes a turn for the worse. No one wants to see a storm coming and wish they'd worked with a better roofer, so don't make that mistake… hire our Little Elm roofing contractor today!
Probably one of the best Little Elm Roofing Contractors that I can trust. Extremely professional and affordable at the same time. Highly recommended!!!
After having worked with so many roofing contractors in Little Elm, I can safely say that these guys are the best for your roofing projects. Their roofers are professional and really know their stuff.
Our team has diverse experience across numerous facets of roofing, remodeling, and construction, so you can take advantage of a smart and versatile team of contractors who know how to elevate your home to the next level.
We do a lot of roof repair in Little Elm and only use the highest-quality tools and materials, so you need not worry about shoddy work, and we are well-informed on local zoning laws and building regulations in the Little Elm, Frisco, and The Colony, Texas.
Raise the Roof with Dr. Remodel
Does your roof need repairing or replacing? Perhaps you're thinking about remodeling your kitchen/bathroom? Either way, get in touch with our Little Elm roofing contractor today. We can make your house dreams a reality.